On February 10th & 11th we welcomed visitors to our annual Snowdrop weekend, when a beautiful carpet of snowdrops appear all over the church yard, graves, and surrounding grounds.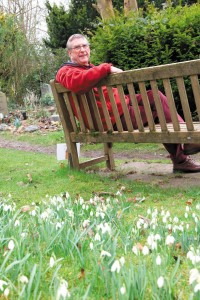 The church had many displays showing the huge range of diverse activities that take place in the church and the local community. We shared the results of the Poetry Competition that local schools took part in.
There was a display featuring the history of all those who names are listed on the village war memorial which is situated on the road side by the entrance to the church car park. This was particularly poignant this year as many of the names featured gave their lives in the Great War. This year, of course, being the anniversary of the 1918 Armistice.
John Gardener Snowdrop weekend coordinator said "Children's activities now feature very strongly at St Leonard's and the side chapel devoted to the Sheldon family was transformed into hive of activity to involve children in church activities. It has become a tradition that children who visit can participate in a competition to find various things hidden with the body of the church and its grounds. This year it was birds. There were a number of bird illustrations carefully positioned and those who found and identified them won a small prize".
St Leonard's is an old church with its origins dating back into the 12th Century. Visitors were given the opportunity to see old church records and learn more of the historic connections.
Here are a selection of photos from the 2018 snowdrop weekend.