We hope that you enjoy this taster of life at St Leonard's, which is one of four parish churches within the parish of Redditch Holy Trinity. Here you can find information about weddings and baptism services, times of our regular worship services and information about 'What's On?' St Leonard's church is a lovely and historic building, set in beautiful grounds, and is home to a thriving Church community with Sunday services providing a rich mixture of worship styles. We also have a number of weekly activities, as well as our annual events, such as the Fete and Snowdrop Weekend, which are very much part of the local community calendar. We at St Leonard's strive to be an inclusive church and look forward to welcoming all who would like to join us in worship, and any of our other activities. Please contact us if you want to know more or would like to visit the church.
Rev Paul Irving
Our well-renowned Snowdrop Weekend is coming up soon: 11-12 February. As ever, the church will be open on Saturday and Sunday, with displays, refreshments and snowdrops for sale. Please do come and join us.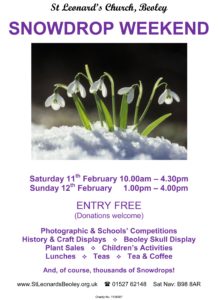 Our next Messy Church is on Saturday 28 January at St Andrew's on Tanhouse Lane, everyone is welcome.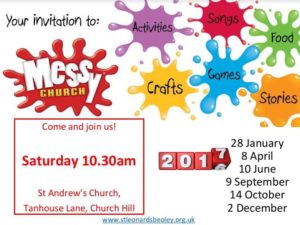 For more forthcoming events, click here